Energy and Sustainability

We recognize that renewable energy and energy efficiency will be integral to the future of power generation.
The future is now. It is time to turn towards renewable energy and energy efficiency to lower our environmental footprint.
We can show you that what's good for the environment is good for you – both financially and for the efficiency of your buildings, new and old.
While you work your business we'll take care of the rest. Our experienced staff will uncover energy inefficiencies through a building audit. We will design a unique solar or wind energy efficient upgrade and installation will be handled by our certified staff.
Improved energy efficiency leads to lower overhead expenses for owners of new and existing buildings, allowing much needed capital to be used in other areas.
Let us help you and the environment.
See what we can do for your future.
TURNING SUNLIGHT INTO ELECTRICITY
Solar photovoltaic (PV) is the science of turning sunlight into electricity. As a well established technology, solar PV isn't a risky option for your building. PV costs have dropped significantly in the past decade. The flexibility of thin-film materials is enabling the development of roofing, siding, and other materials that incorporate PV properties as a side benefit. Called "building-integrated-photovoltaic" (BIPV), these products are expanding options for building owners.
Rebates and incentives from local utility or state energy agencies are often available for both energy conservation projects and alternative energy projects. In some cases, utility rebates are offered for specific technologies. We can assist you through such programs by identifying their relevance and impact on your facility.
We can help in the design and installation of a PV system for your building. We have professionals trained in the underlying principles required to ensure safe operations.
THE ANSWER IS BLOWING IN THE WIND
The typical vision of wind turbines may be of structures reaching a height of 400 feet, or you may have seen the 75-foot version popping up where wind conditions and local ordinances allow. But look around. Building parapets and parking structure rooftops are, in some locations, sporting new, smaller wind turbines. These smaller versions produce moderate amounts of electricity at a more affordable price.
We have strategic partnerships with manufacturers. We can build our cost effective "trademark system." We can build custom systems to fit any need. We have the experience to apply the proper technology to the given conditions.
North American Board of Certified Energy Practitioners (NABCEP)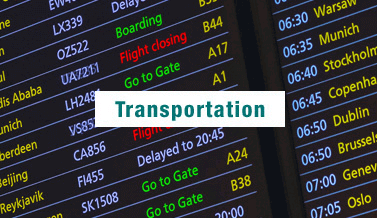 We have NABCEP -certified installers on staff. Consistent with this mission, NABCEP offers certifications and certificate programs to renewable energy professionals throughout North America. NABCEP began that work by creating a certification program for solar electric installers — referred to as the NABCEP™ Solar PV Installer Certification.
Leadership in Energy and Environmental Design (LEED)